About AAM Affiliate Tony M Robertson Ltd
Tony M Robertson Ltd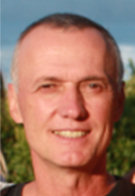 Tony has over 20 years of direct airline industry experience, with nearly four years consulting and industry project management experience in the transportation arena. He provides expertise in all facets of pricing/revenue management as well as new market development; at both the strategic and tactical levels. Tony has the ability to think broadly and strategically coupled with effective implementation skills. He is extremely comfortable and adept with working at all levels of an organization.
Capabilities and Qualifications
Business Strategy
Provides executive level strategic consulting in the areas of travel, transportation and tourism. Extensive experience in pricing/revenue management as well as network strategy/new market development. Manages commercial planning and delivery teams including pricing/revenue management, market demand forecasting, revenue modelling and cost analysis.
Skills & Experience
Primary emphasis on commercial aspects of the aviation industry including pricing, revenue management, network strategy, new market development and competitive management. Major projects include p/rm assessments (process and system optimisation) with follow-up onsite management of the p/rm teams to drive change; wide-body aircraft re-configuration and network spill analyses; new route development for airports; and network strategy reviews. Recent expansion into non-travel related space, working within the newsprint industry to apply pricing/revenue management principles.
Process Re-Engineering & Project Management
Recent project consulting has focussed on assessing carriers pricing /revenue management processes and developing strategies for streamlining and improving their processes to drive revenue. In addition he has provided 'secondment' senior management expertise on a number of occasions for airlines needing to bridge the gap between outgoing and incoming senior management.
Consulting Experience
Six Austral-Asian and two European airlines
Two airport companies
One national media company
Work History
Air New Zealand (2000 to 2009)
Northwest Airlines (1997 to 2000)
National Car Rental (1993 to 1995)
Education
B.A. Economics, Chemistry, and Mathematics
M.B.A. Marketing and Finance